The Courage to Stand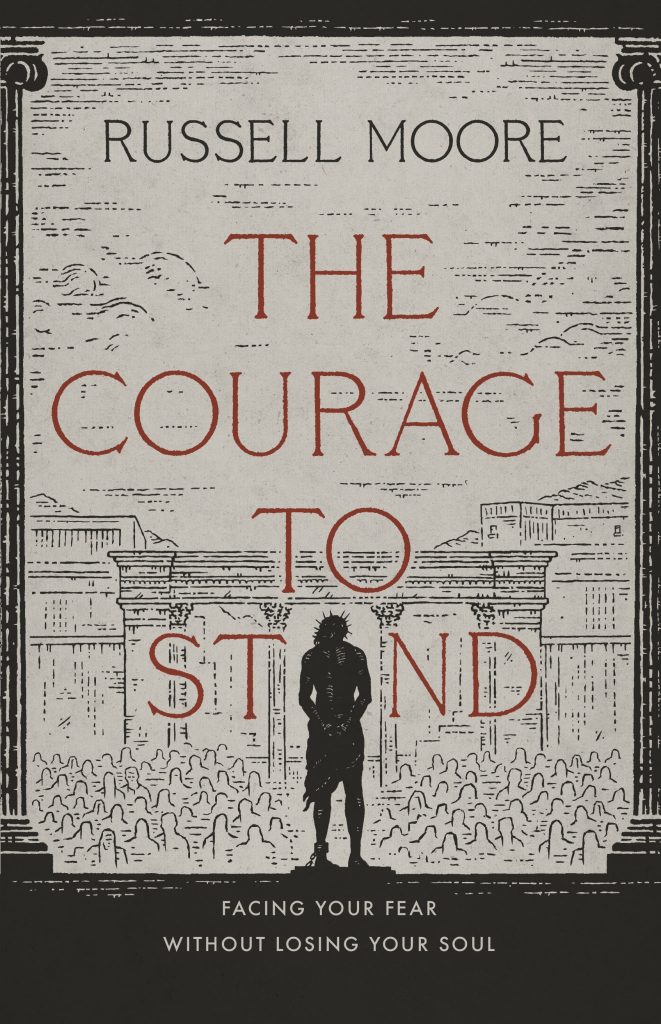 ---

Author(s)
Russell Moore
Publisher
B&H Publishing
Designer(s)
Stephen Crotts
Art Director
Jade Novak
ISBN
9781535998536
Publication Date
October, 2021
Other Credits
Art direction by Jade Novak; Illustration by Stephen Crotts; Print buyer Emily Ryan; Printed by Lake Book Manufacturing.
Designer Comments
This book is spiritual and political. The illustrator crafted two parallel covers: one featuring Elijah being fed by ravens (a key spiritual reference in the Old Testament), and one featuring Christ before the scoffers (a pivital political moment in the New Testament). The Elijah image is printed on the outside front of the dust jacket, and the Jesus image is printed on the inside (revealed when the jacket is removed).
Judge Comments
The art for The Courage to Stand is not particularly catchy or loud. It blends together, separated by slight textures and shapes — dark in tone. It's these themes that connect to the reality of the book title. Christian courage is not glorious in plain view. But like this illustration, there's more too appreciate about it after inspection.
Literary Category
Trade Book