A Very Different Christmas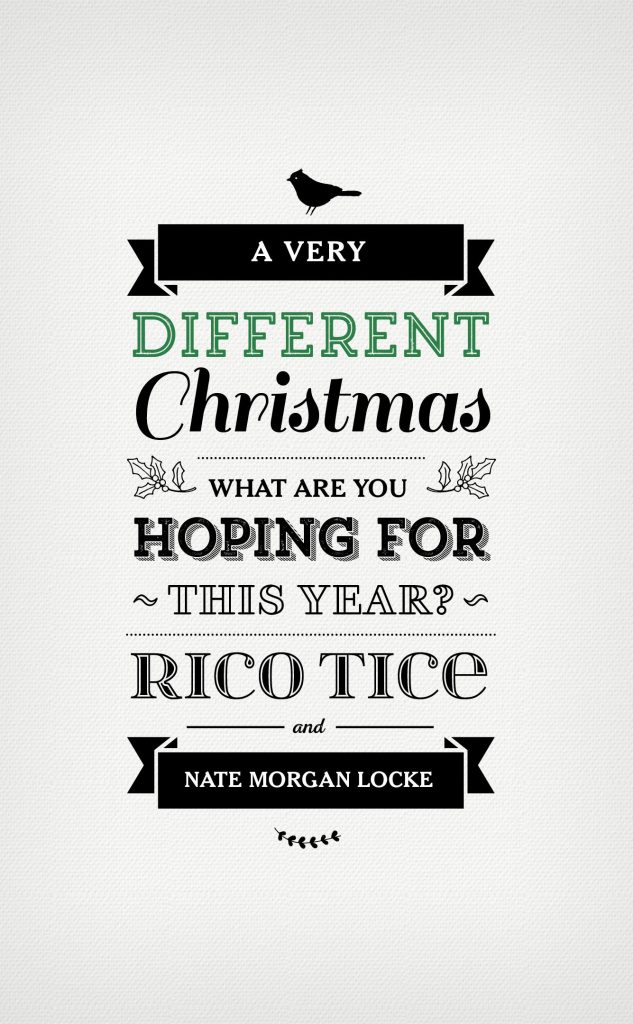 ---
Author(s)
Rico Tice and Nate Morgan Locke
Publisher
The Good Book Company
Designer(s)
Andre Parker
ISBN
9781784980146 or 9781784980337
Publication Date
October, 2023
Other Credits
Design and illustration by Andre Parker
Designer Comments
With a long title, longer subtitle and two authors, there was a lot of text to fit onto a small book. I decided to use the typography to create a single piece of artwork, going for a vintage letterpress look, using a simple two colour palette and a de-boss to accentuate a the clean, elegant but festive look.
Judge Comments
This was an unexpected and refreshing typographic solution for
a Christmas book. The cover was very successful in playing with many different display typefaces and yet has an overall balanced layout. Using mostly black, it also avoided using the typical Christmas colors except with the word "Different". While this looks easy and fun, it takes an accomplished designer to pull it off.
Literary Category
Non fiction