CSB Notetaking Bible, Stained Glass Editions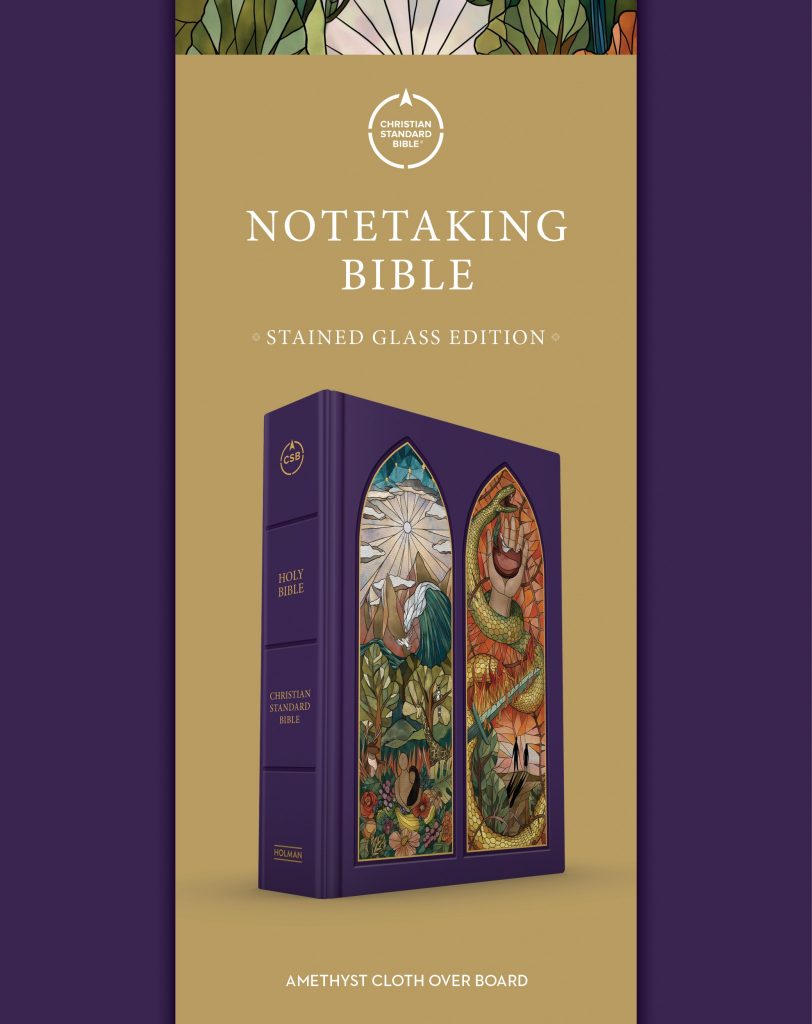 ---
Publisher
B&H Publishing Group
Designer(s)
Jeff Godby, Art Director
ISBN
9781087762500: Stained Glass Edition, Emerald Cloth-Over-Board (3 images) | 9781087762487: Stained Glass Edition, Sapphire Cloth-Over-Board (3 images) | 9781087762494: Stained Glass Edition, Amethyst Cloth-Over-Board (3 images)
Other Credits
Illustration by Sarah Sparks. Interior design and typesetting by 2K Denmark. Print buyer, Kevin Kunce. Printed by R.R. Donnelley, Shenzhen China
Designer Comments
With the stained glass editions of our Notetaking Bible, we simply wanted to tell the "big" picture of Creation, Fall, Redemption, and Restoration in stained glass panels. We partnered with multi-talented artist Sarah Sparks to capture these beautifully.
Judge Comments
The stained glass panels are well-illustrated and well-executed. The gloss of the stained glass panels against the cloth provides great contrast.
Accomplishes exactly what stained glass was created to accomplish- marries visual beauty with spiritual beauty.
These covers show how you can beautifully illustrate God's Word in ways that will inspire readers every time they read their Bible. I love how the four panels powerfully tell the big picture of life while also illustrating so many of the smaller biblical stories.
Literary Category
Bibles