Darkest Night Brightest Day: A Family Devotional for the Easter Season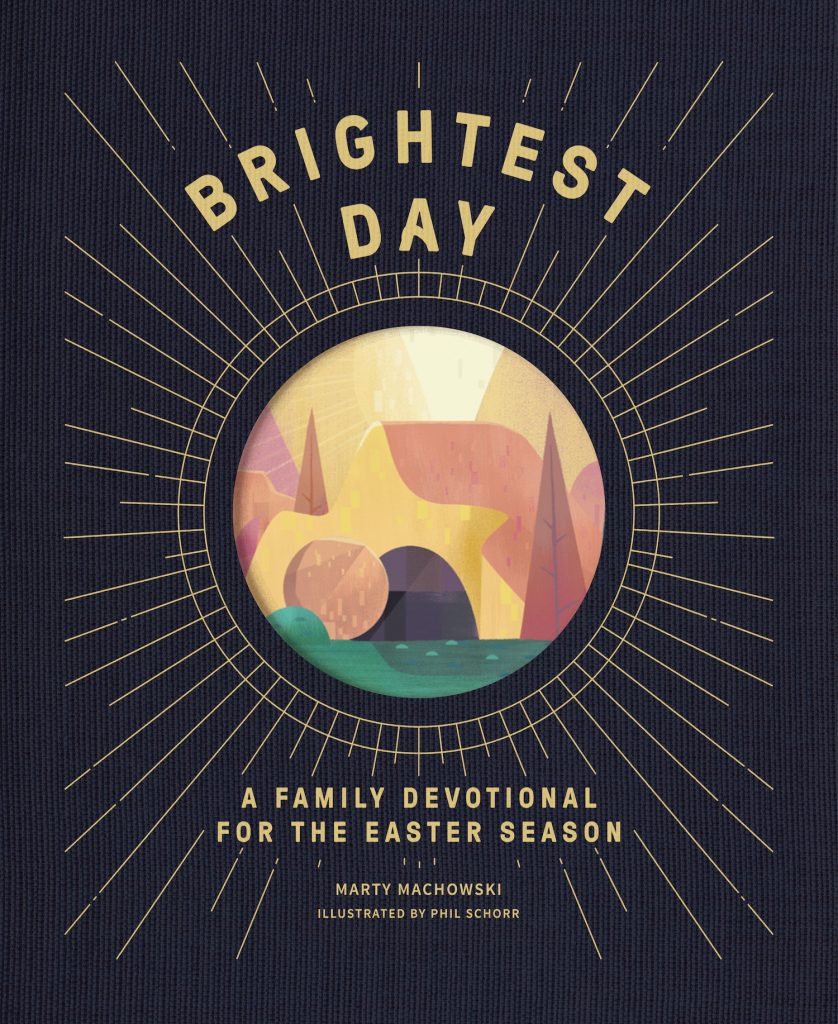 ---
Author(s)
Marty Machowski
Publisher
New Growth Press
Designer(s)
Phil Schorr
ISBN
9781645072089
Other Credits
With direction from New Growth Press
Designer Comments
This is an upside down book where the reader starts reading from the front, then at Easter flips the book over to read from the other side.
Judge Comments
This flip book comes to life with exquisite typography, bold illustrations, gold foil, and die cuts that take you inside other worlds. I can't help but be drawn into wanting to read what awaits inside.
Subtle line art illuminates an otherwise dark frame around easter illustrations – viewed through a circular frame, it's almost as we are peeping out of the cave ourselves. Clever, and a nice step away from the usual easter egg colors.
The flip format with diecut is such an innovative use of process and format that pairs well with the content. Not only does the front and the back on the dark color is elegantly simple, but the illustration in the diecut is a warm illustration style that is modern and has a lot of character.
Great use of die-cut and foil for an eye-catching cover. Really interesting idea to have the double sided cover for two books in one.
A family devotional for the Easter season–what can I say. This was an easy winner for me. Lots of wonderful kids designs but it flips and has die-cuts through a thick hardback board. Great art. I actually went and bought it after I saw it in the zoom meeting. Very nice.
The artwork is unique and the execution is great. The die cut and foil is always going to grab attention, and even though this book skews a little older, it works because it is a family devotional.
Literary Category
Childrens