Love Does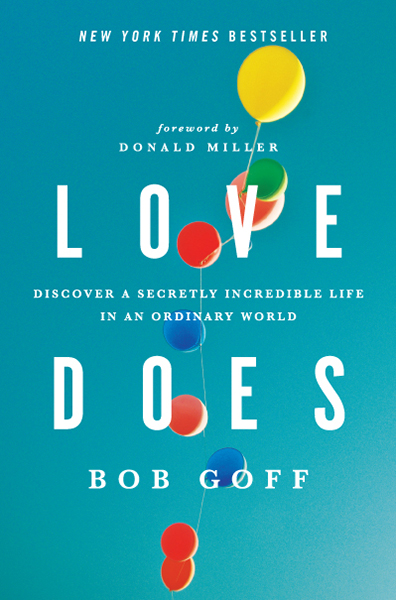 ---
Author(s)
Bob Goff
Publisher
Thomas Nelson, Inc.
Designer(s)
Connie Gabbert
ISBN
9781400203758
Audience Quadrant
Individualists
Intended Target Audience
Men and women ages 21-40
Subject of Book
In this book of compelling stories paired with eye-opening truths, author Bob Goff shows you a new way to live, a way that's drenched with the whimsy of God's love and the spontaneity of following where He leads when He says "Go!?" In this book, you learn what it looks like to be secretly incredible and advance God's kingdom everywhere you are and wherever you're going.