Opal Lee and What It Means to Be Free: The True Story of the Grandmother of Juneteenth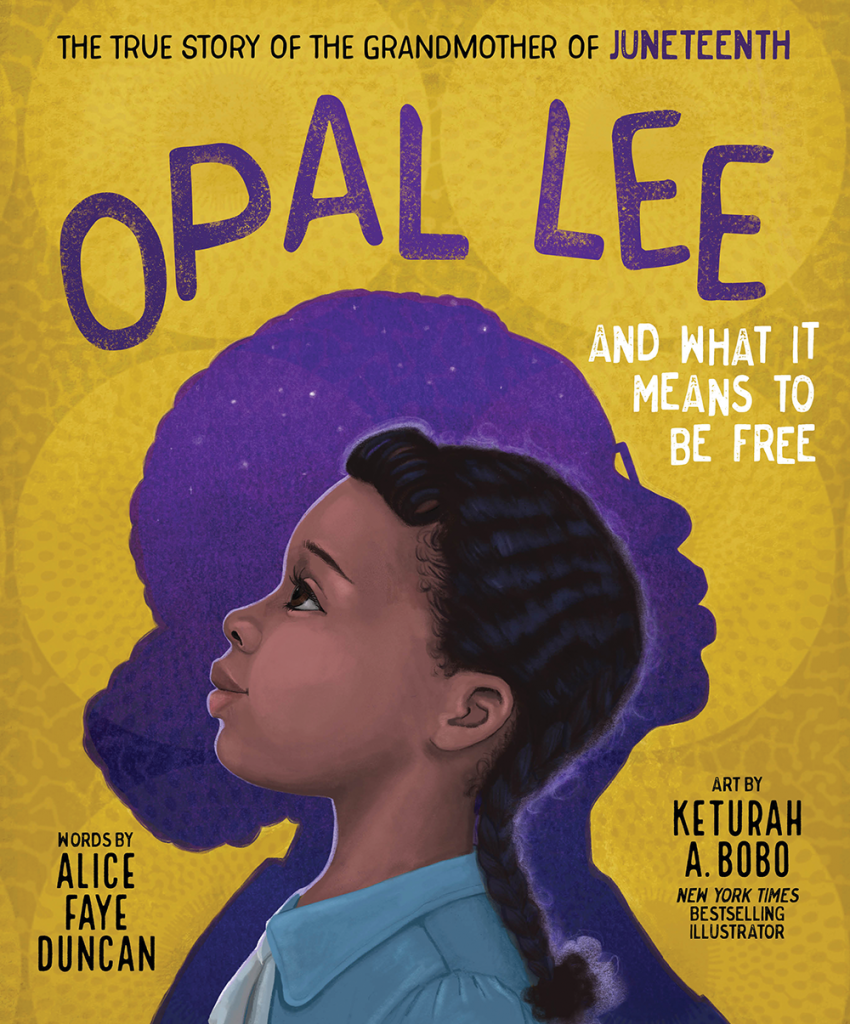 ---
Author(s)
Alice Faye Duncan
Publisher
Thomas Nelson Publishers
Designer(s)
Tiffany Forrester
ISBN
9781400231256
Other Credits
Keturah A. Bobo, Illustrator; Sabryna Lugge, Art Director
Judge Comments
Illustrations, composition, and special effects are it!
Representation is critical, and I can't help thinking little black girls will be drawn into Opal's story by the seeing themselves on this beautifully inviting cover while also feeling part of a bigger story of the world behind her.
Great execution. The whole feel of the cover fits the time period. Illustration conveys legacy, heritage, and the impact on multiple generations.
The artwork is well executed. The composition is interesting. The color palette is regal. The typography is interacting with the artwork in a nice but not distracting way.
Literary Category
Childrens