Roar Like a Lion: 90 Devotions to a Courageous Faith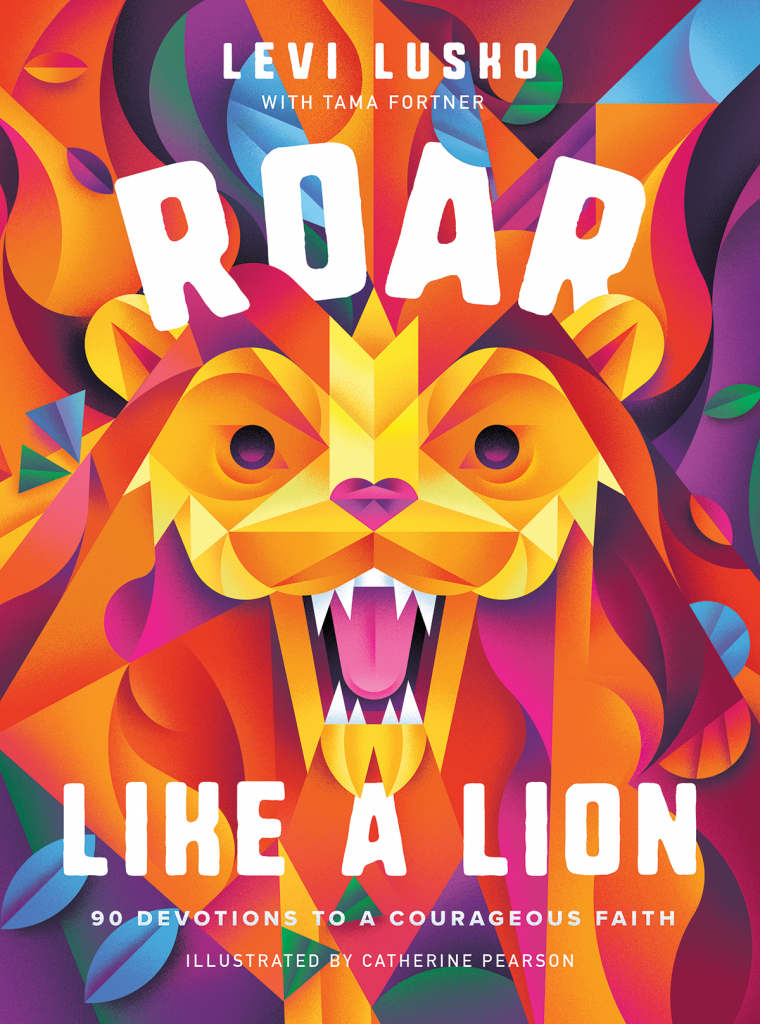 ---
Publisher
Thomas Nelson Publishers
Designer(s)
Tiffany Forrester
ISBN
9781400224364
Other Credits
Catherine Pearson, Illustrator; Sabryna Lugge, Art Director
Judge Comments
Bold, eye-catching, and innovative representation of a lion. Great use of color.
First look very engaging, looks like the lion could almost move or be a pop up! Appeal to children and parents alike.
An amazing lion, bright and impactful.
Love how the type pops in and out of the shapes of the vibrantly colored illustration.
Beautiful, bold, contemporary art that is eye catching and appropriate for the content.(hard return) Cohesive package. Illustration is engaging. Well-conceived idea. The lion is both bold and inviting. Shows strength and kindness.
The color palette, the illustration, the concept—all of it is super cool and well executed. With a children's book you want to capture the buying audience (parent), but beyond that you want the kid to desire reading it. This book excels at that.
Literary Category
Childrens