Say Yes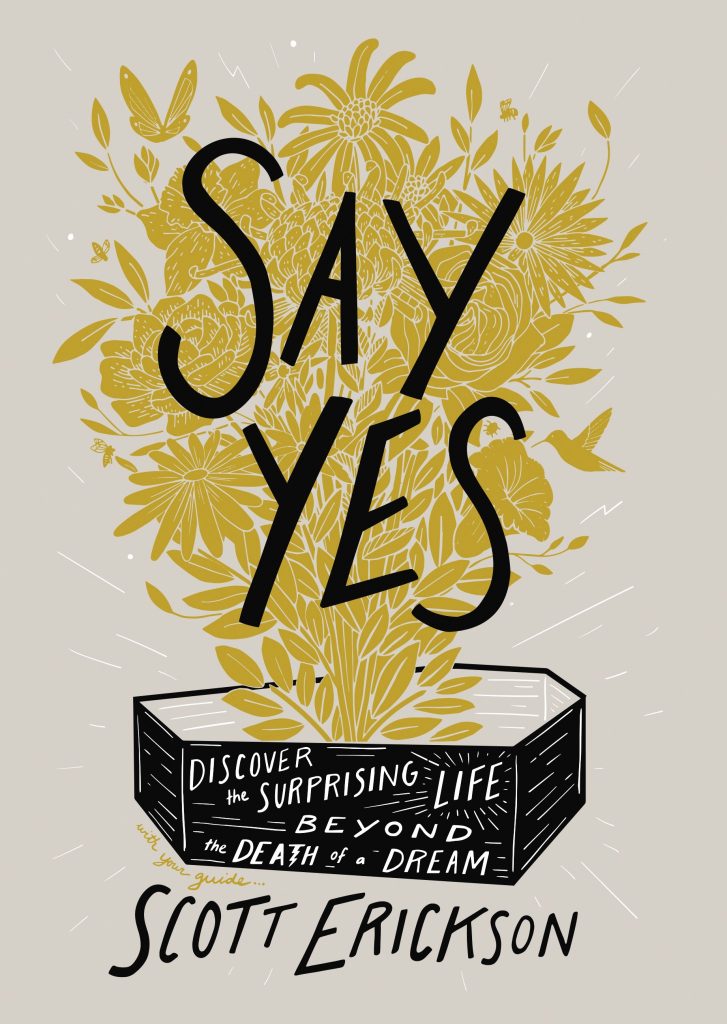 ---
Publisher
Zondervan
Designer(s)
Scott Erickson
ISBN
9780310361909
Other Credits
Curt Diepenhorst / Senior Art Director
Designer Comments
Bold design with a great use of muted colors. Visually eye-stopping: flowers growing from a coffin. Nice use of type and layout. Emphasizing the flowers and coffin with a raised spot gloss helps pull those elements to the foreground for your attention.
Judge Comments
Really great tactical/fine art work!
Just a bit edgy, this concept uses a fresh poster style art direction to support a bold, thoughtful conceptual image.
Hand-drawn feel of typeface is engaging. Gold bursting forth from death is powerful imagery denoting hope and life.
The illustration and lettering on this title is incredibly crafted and well-done. The linework, textures and movement the illustration creates alludes to printmaking that is casual yet has a great layout.
Literary Category
Nonfiction