Stop Chasing Happy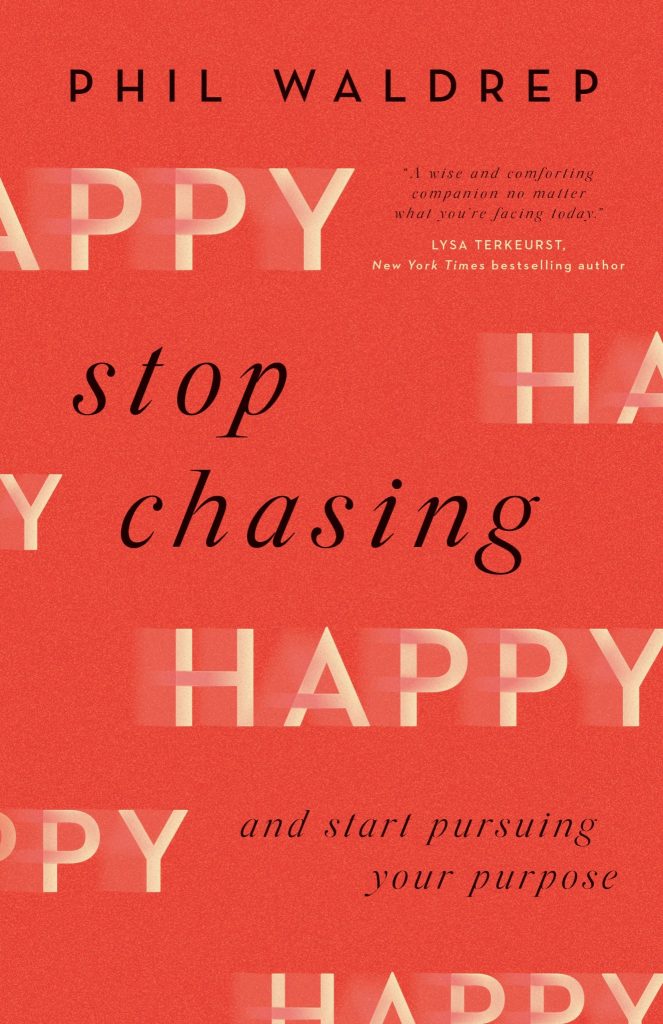 ---
Author(s)
Phil Waldrep
Publisher
Harvest House Publishers
Designer(s)
Amanda Hudson, Faceout Studio
Art Director
Kyler Dougherty
ISBN
9780736978798
Designer Comments
A lively yet timeless type-driven approach that emphasizes the author's point that happiness can be fleeting.
Judge Comments
Thoughtful concept that is well executed. Innovative typographical solution that doesn't sacrifice legibility. Well done.
Clever word movement. Eye-catching color. Well executed.
Clever concept and good execution, Happy can never be caught!
The one that really caught my eye the first time through the list. The blurred "happy's" that run across the cover are well done as well as the complimentary typefaces used and color choices. It's just really well executed in every way. They make it look effortless and that's not easy to do, especially on a popular topic like dream pursuit.
Literary Category
Nonfiction