The Biggest Story Bible Storybook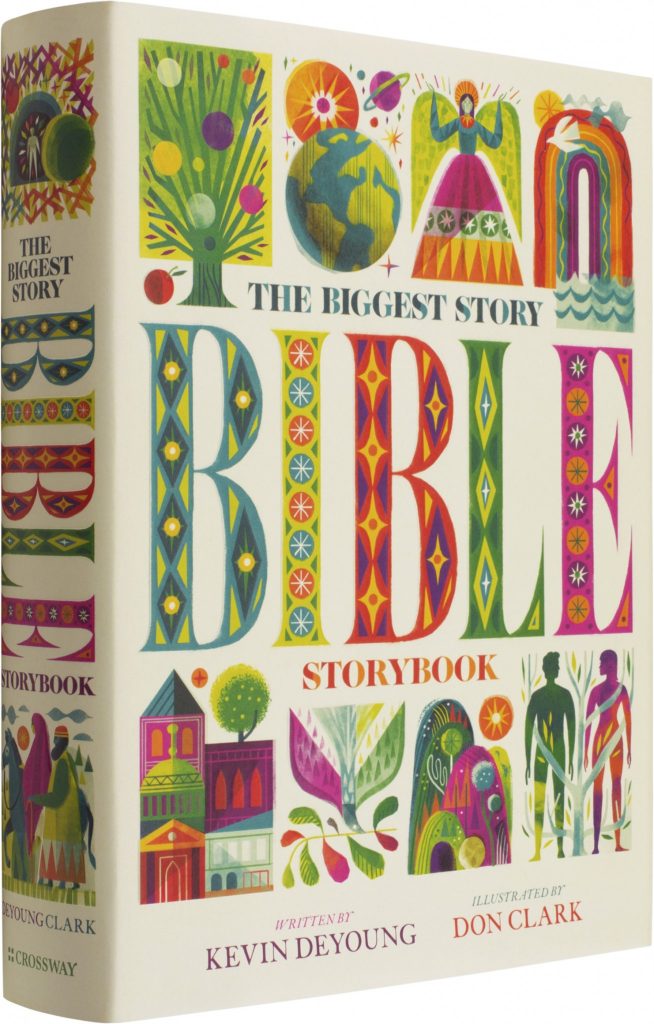 ---
Author(s)
Kevin DeYoung; Illustrated by Don Clark
Publisher
Crossway
Designer(s)
Don Clark
ISBN
9781433557378
Designer Comments
Includes sewn binding and a ribbon marker
Judge Comments
This Bible picks up where the original book left off with even more beautiful artwork, both on the cover and the caseside where debossing iconography adds depth to the stories and the rich spine binding and foil add more elegance.
Manages to both feel retro and fresh.
I love the little glimpses of Bible stories portrayed in such charming colors and drawings. A strong layout and well-planned design.
It's very rare for a book to feel like a classic from the moment it releases.
Tones and color scheme is engaging. Good consistency across artwork and text.
This tastefully-harmonious colorful, trend-forward design offers a fun-to-look-at rich collection of story vignettes on the cover, drawing me in.
This cover design blows me away. The amazing detail, the vignettes, the embossing and texture; the work shows such masterful skill and control.
The illustrations of this book is awe-inspiring with great use of colors and a fun, geometric style that appeals to kids and adults alike. The cover is eye-catching and having a dust cover with a ribbon marker really defines its quality of excellence.
The dynamism, beauty and elegance of the illustration represents the content well and is engaging without feeling cheesy or trite. The stylistic integration of the typography into the surrounding illustration is very well done. The whole cover feels cohesive.
Literary Category
Childrens