NIV The Jesus Bible Artist Edition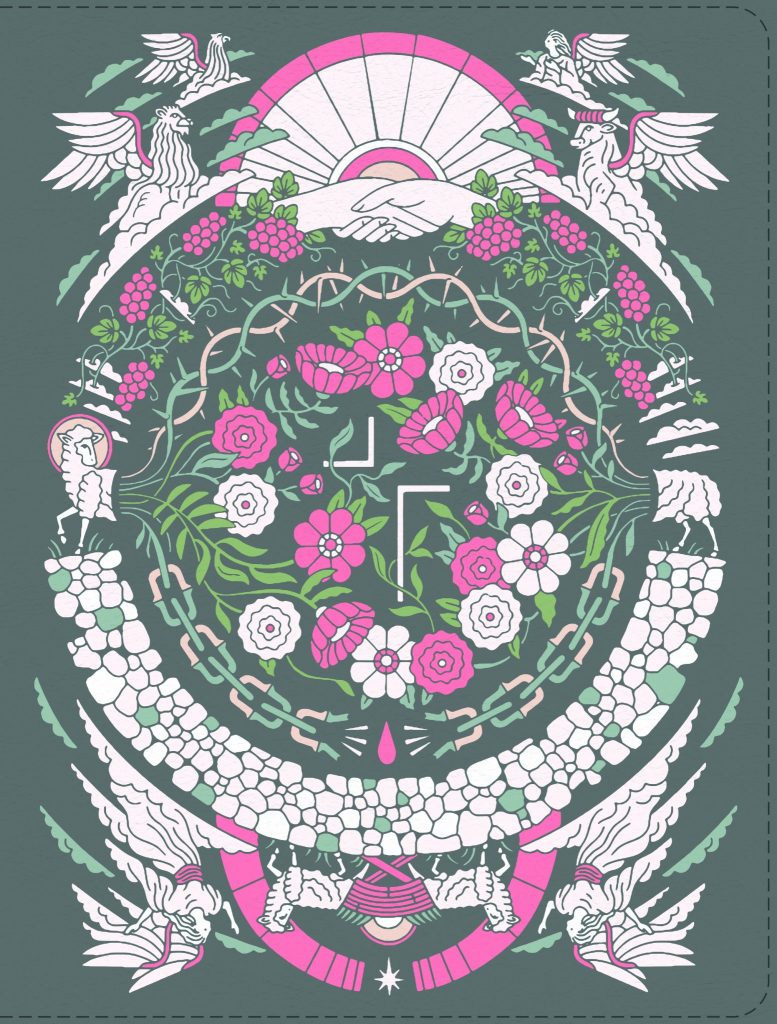 ---
Publisher
Zondervan
Designer(s)
Joshua Noom
ISBN
9780310460138
Other Credits
Art Director: Passion Publishing; Art Director: Rob Jelsema
Judge Comments
The illustration looks painted on the cover and is a very high quality illustration with lots of intricate details.
Beautiful graphics on a fresh package style, this design is artistic, keepsake, and timeless yet trend-forward.
Beautiful and unique imagery, pitch-perfect color choices.
You can spend a lot of time deciphering the intricate, informative, and inspiring artwork that graces this cover.
Literary Category
Bibles