The Sower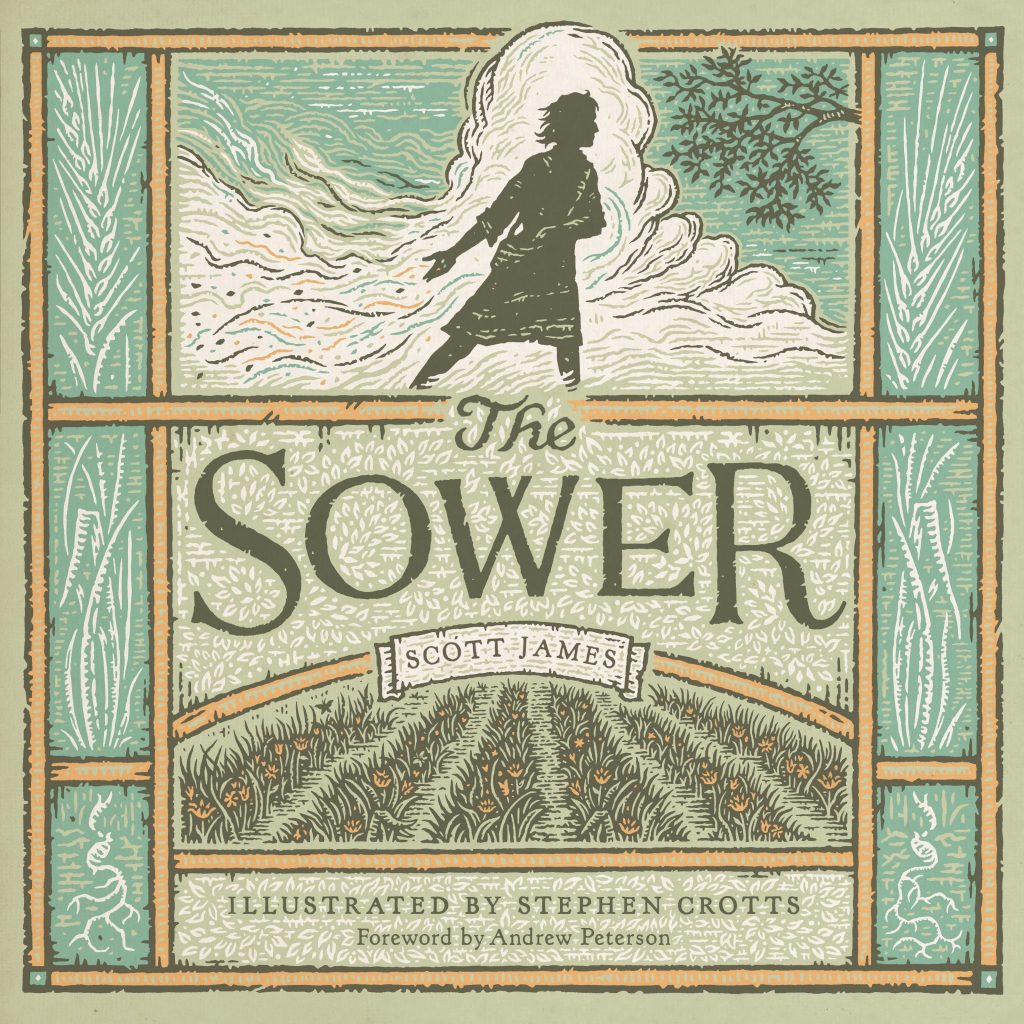 ---
Author(s)
Scott James; illustrated by Stephen Crotts
Publisher
Crossway
Designer(s)
Stephen Crotts
ISBN
9781433577871
Judge Comments
The details on the illustrations is astounding and lends itself to woodcut block, which is not seen often and not seen done to this level of excellence. The intricacies in the illustrations really makes this a well-crafted book and stands out.
Great execution. Wood-cut type illustration coupled with colors give it a classic keepsake feel.
The vintage woodcut look gives a soft and warm atheistic that is perfect for the title.
This design has such an effective, timeless look. Everything from the colors, to the fonts, to the illustrations is eye-catching. I especially love the way you feel as if you're looking through a window into the book. Excellence!
Beautiful book with texture and beautiful illustrations by Stephen Crotts. The copper foil on the green case is also a nice touch and the masterful use of a limited color is very well done.
Literary Category
Childrens