The Voice Bible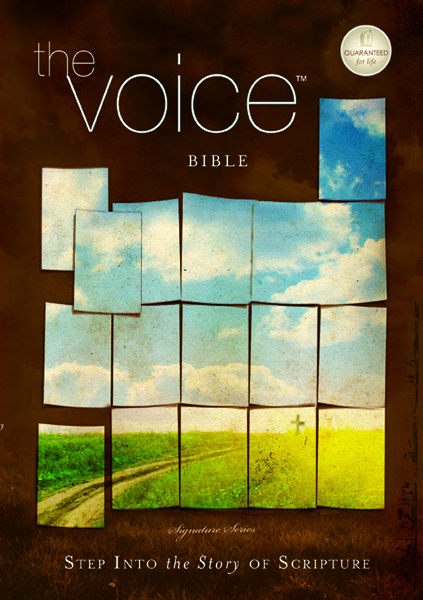 ---
Author(s)
N/A
Publisher
Thomas Nelson, Inc.
Designer(s)
Scott Lee
ISBN
9781418549015
Audience Quadrant
Individualists
Intended Target Audience
Christians of various denominations, male and female, 18-40
Subject of Book
The Voice? is a faithful dynamic equivalent translation that reads like a story with all the truth and wisdom of God's Word. Through compelling narratives, poetry, and teaching, The Voice invites readers to enter into the whole story of God, enabling them to hear God speaking and to experience His presence in their lives.