When Thoughts and Prayers Aren't Enough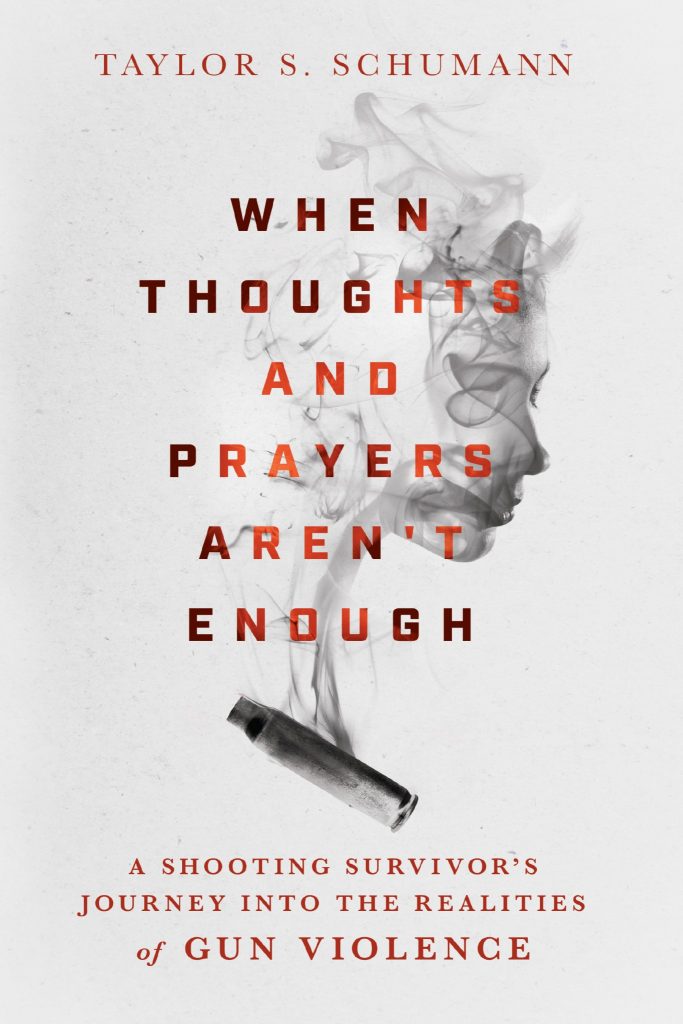 ---
Author(s)
Taylor S. Schumann
Publisher
InterVarsity Press
Designer(s)
David Fassett
ISBN
9780830831708
Judge Comments
Creative application of the concept, typographic choices and skill of execution.
The imagery of the bullet's smoke to create a silhouette tells an astounding story that ties back into the title. The cover conveys the complicated layering behind the issue with the title being obscured and clouded by the smoke.
Excellent illustration of woman and smoke rising up from a spent bullet casing; beautiful typography.
Clever concept and excellent execution. Relevant and intriguing. Imagery is sobering and poignant. Text placement and coloring is creative and effective. (hard return) The goal for a cover like this is to make the reader feel empathy, and this cover does just that.
Literary Category
Nonfiction